Summer of 2014 - We were contacted by tourists in Havasupai Falls about some very skinny horses. They asked us if we could help. Danyelle Schott, our VP and Director of the HavasuPup Program, put together a team to go in. Due to funding and resources, the soonest we could in was Oct. 17 - 19, 2014.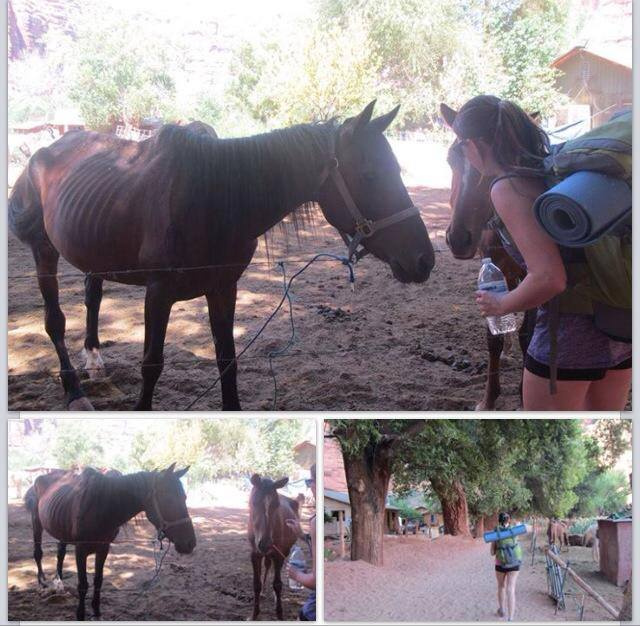 We were able to locate the horses in need. With help from Danna, an amazing supporter, we brought out 3 horses and 1 mule.The little mule had to be taken immediately to the hospital, where we found out via xrays that she had a broken back leg. Apparently, she had broken it 6 days earlier and had been standing on it the entire time in the Canyon before our crew arrived. It was inoperable and the doctors said the best thing for her, was to kindly put her down. We all cried.
Layla, the little mule at Arizona Equine Surgical Centre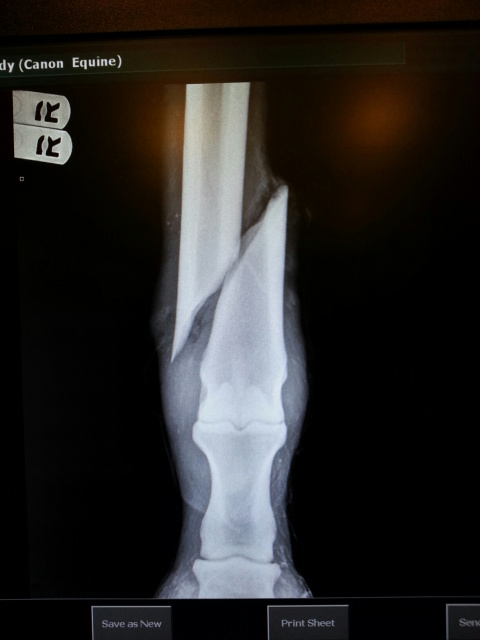 The 3 horses came immediatley to our ranch. They are Duke, Cinder and Dawn.
Before Pictures: Their feet were severely overgrown, they had a mass of ticks in their ears, they were incredibly underweight, their teeth needed to be floated, we Xrayed all of them and treated their open wounds.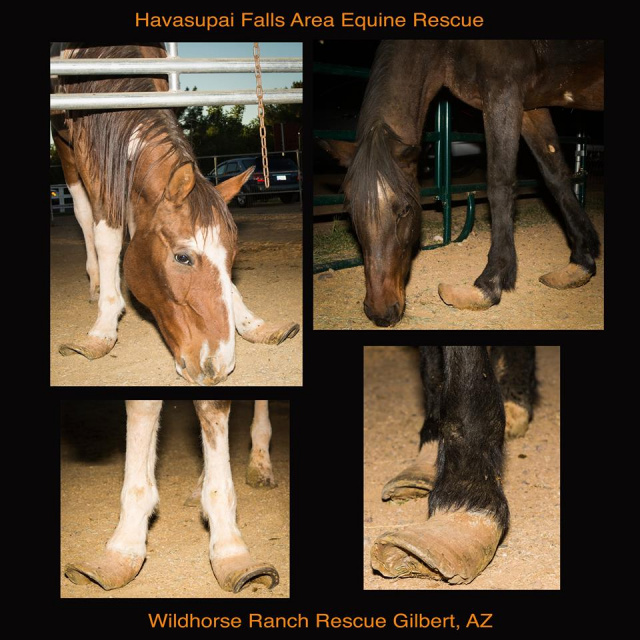 After Trimming and Veterinary Visits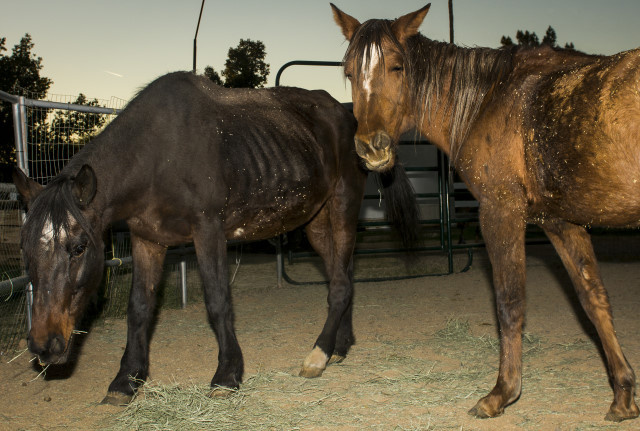 Cinder ..........................................Dawn........................Duke
We are slowly putting weight on them.
They seem to really love our ranch and their cushy beds of Rice Hulls and lots of good food and care from our wonderful volunteers!
If you would like to help us continue our work to help the Havasupai Horses, we would truly appreciate any donation you could make.
Donate Here