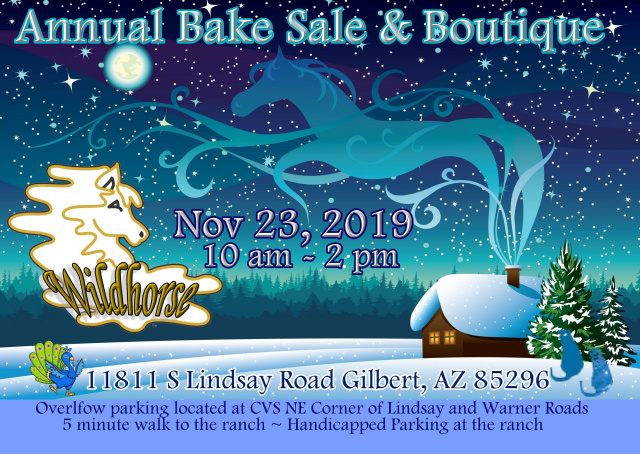 It's time once again for the annual bake sale & boutique.
Please join us any time between 10 a.m. & 2 p.m. for baked goodies, crafts, gift ideas, ponies, kitties, and more.....
Vendors and Donors for our Bake Sale, please contact Laurie Guenther at 602-400-7322 (text) or laurie@wildhorse.org
We need donations for baked goods. Please package them for individual sale and plan to drop them off the day of the event.