Shirley Hall Emergency Medical Fund for Animals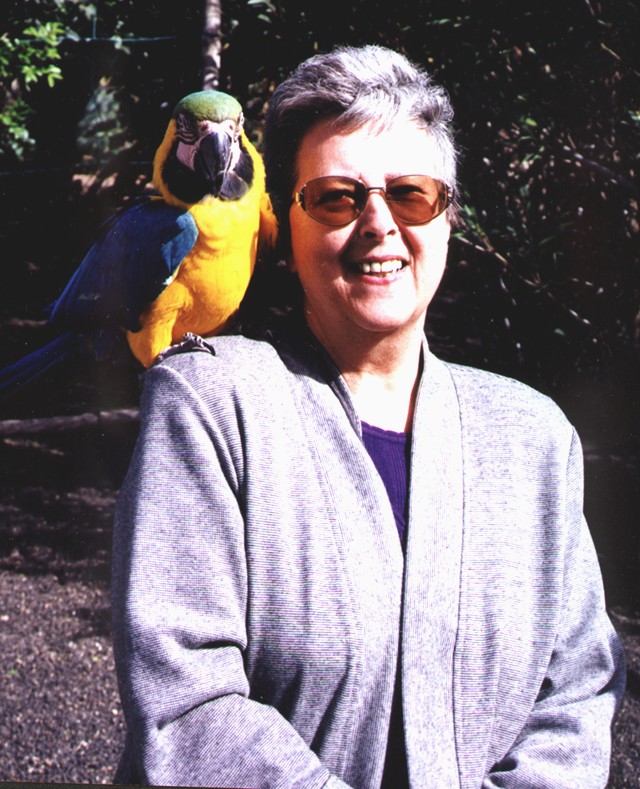 The Shirley Hall Emergency Medical Fund for Animals
was established by Debra Hall, Shirley's daughter, in 2004.
The Fund helps the animals at Wildhorse Ranch Rescue when they are in need of urgent medical care.
Shirley Hall was born in London on 21 July in 1937.
She loved animals from a very early age and throughout her life was surrounded by cats and dogs. But her great love was birds - especially parrots and canaries. She kept several over the years and the last one, Sweet pea, died only a few months before she did.
She eventually moved out of London and lived in a huge house in Devon, England with lots of land where she could indulge in her passion for looking after stray animals. She once rescued a baby lamb called Spud whose mother had died. Shirley stayed up all night to feed Spud milk and keep the little lamb alive. Spud lived a happy life in a field next to Shirley's house and grew to be enormous! She also looked after two donkeys (Salt and Pepper) who she fostered from the local donkey sanctuary.
She battled against breast cancer and seemed to have shaken it off when she was diagnosed with a brain tumour. Despite an operation and radiotherapy, she died 18 months later on May 20th 2003. It was a great shock to us all.
She was full of life and a great lover of animals and spent many happy hours in her garden feeding the birds and looking out for nests.
Unfortunately, Shirley never got the chance to visit Wildhorse Ranch Rescue but would have loved the horses and cats that live there happily and safely. A donation to the Shirley Hall Emergency Medical Fund (SHEMFA) would be a fitting memorial to a grand old English woman. Thank you.
You may donate to the Shirley Hall Emergency Medical Fund for Animals by selecting one of the options on this page. Thank you for helping animals in need.
Wildhorse
501c3 charity
Mailing Address: PO Box 3080 Gilbert, AZ 85299-3080
Physical Address: 11811 S Lindsay Road Gilbert, AZ 85296
Phone: (866) 926-8007 info@whrr.org