May 8, 2020 @ 8:16 PM
Gus was doing better the next day and was off IV fluids, but he needed to stay in the hospital. He was set up in an air-conditioned room and a playpen with a cushy blanket.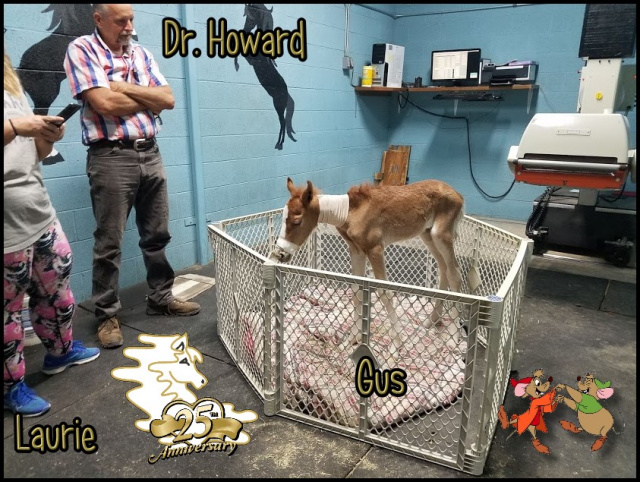 Back at The Ranch, Jack met Romance, one of our rescued Wild fillies. Romance has been adopted by Brandon, our Equine Feed Team Manager. She was so anxious to meet Jack. Terry took the time to introduce the two of them.
We have volunteers tending to Jack 24/7 and we also keep a close watch on him with surveillance cameras. Jack remains on antibiotic injections due to his blood panel results. Our incredible Volunteer Team provide milk, love and care for him every 2 hours round the clock.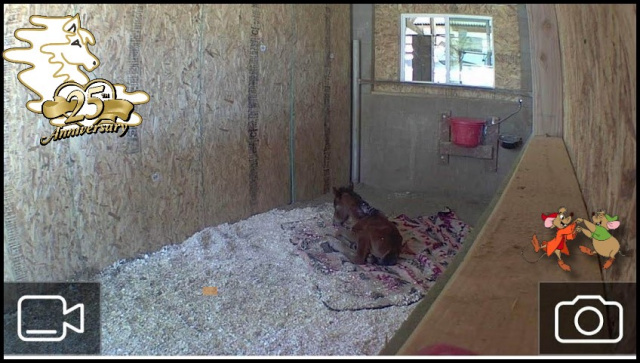 It will be so nice when Gus can finally come home and be with his brother, Jack.
Check back soon for more updates.