May 4, 2021 @ 3:15 PM
We all know some very extraordinary Moms who we would like to acknowledge with words of thanks and gratitude.
This beautiful image of Lady, the 1st horse we rescued, was painted by artist Alicia Van Noy Call. Lady was a BLM mustang. She was also a nurse mare. She helped us nurse many orphaned foals back to health. She was the Seeing Eye Horse for Chief, who came to us completely blind.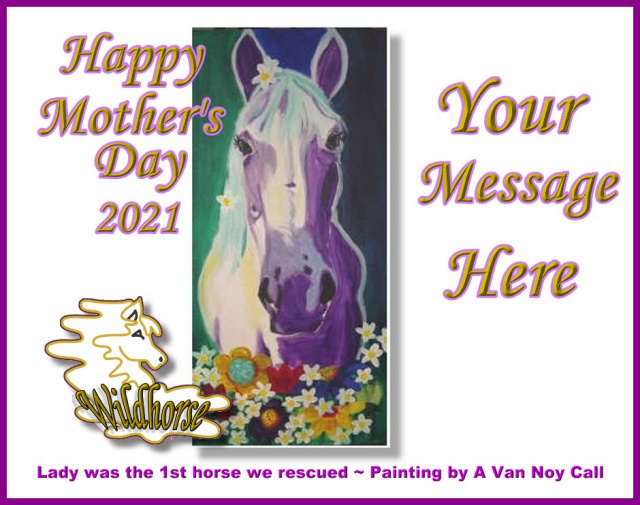 Click on Lady to get your certificate for a wonderful Mom
This Mother's Day, we are offering this Happy Mother's Day Certificate which can be emailed, shared on social media, and printed, to celebrate the wonderful Moms we all know.