June 4, 2020 @ 12:49 PM
These images so capture the spirit of our Wildhorse Volunteers.
It's 111 degrees in the shade and we're up against the quickly approaching Arizona Monsoon Season which will affect our outdoor cooler performance and safety for our sweet girl Maddie.
Maddie suffers from Anhidrosis which is an inability to sweat. Every Arizona summer is a challenge for us to keep her from overheating.
Thanks to the incredible dedication of our Volunteers and generosity of our Donors, Maddie is getting her very own air conditioned indoor/outdoor apartment!
Our Volunteers are driven by passion and thrive on teamwork. They are eager to help, they are creative, fast thinkers who have big hearts and lots of compassion.
If you share the passion to help animals in need and are looking to be part of a Volunteer Organization who's mission is like ours, please consider joining us.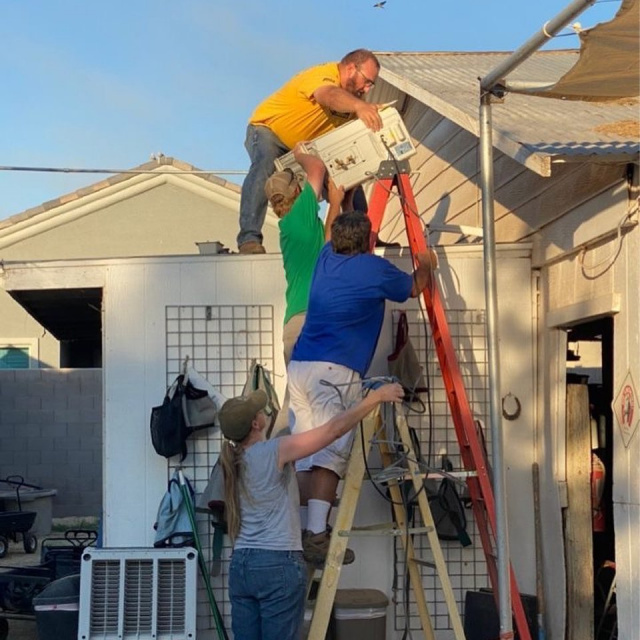 The Wild Team hoisting up the Mini-Split AC/Heat unit for Maddie's Apartment.
Maddie's Apartment is insulated and has windows.
Maddie - our sweet girl